By George De Marco, Managing Partner DECO Ventures, LLC

If artificial intelligence, or AI, seems like it is everywhere, it's because it is. AI is deep at work across everything from social media, stoplights and even security. Yet skepticism remains around AI accuracy and efficacy. This is likely due to the fact that just like the human brain, not all AI is equally smart. In this article we explore what makes AI smart and examine the benefits of truly smart AI for use in the video security industry.
The processing power of technology has elevated the application of AI across nearly every industry imaginable. What began in the 1950s using just single points of data has evolved to contain complex algorithms sequencing billions of data points. In a fraction of a second these data points are instantly assessed to form conclusions leading to response. Simple AI uses a smaller set of sequence data which leaves a larger margin for error and absence of precision. Highly intelligent AI layers billions of data point data sequences over other complex data sets, multiple times over. In doing so, modern, truly smart AI eliminates nearly 100% margin of error.
In the security industry, AI has made the biggest contribution since the move from blind alarms to the video camera alerts. Yet for as much as video alarms have advanced crime detection, they come with the very costly unintended consequence of alert abundance. Millions of security video cameras produce a false alert rate of near 98%. (False alert being an alert that does not contain useful information.) While decent AI can filter a percentage of those false alerts, truly brilliant AI will actually suppress almost 99% of false alert notifications and only transmit mission critical events.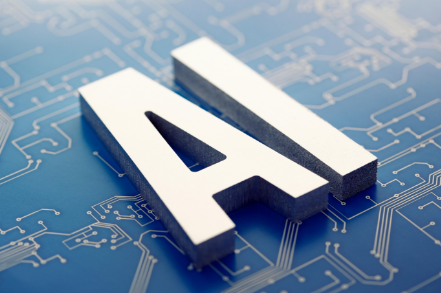 AI can be found in most new video security cameras. Typically the better the AI, the higher the price of the camera. However, external AI devices designed specifically for video security cameras now make it possible to upgrade AI without the need to "rip and replace". These cost effective devices not only save customers money but also help equalize the playing field to keep the market competitive. Now anyone with a security video camera can have the "smartest" camera, without a massive budget, simply by plugging it in. The most user friendly, cost efficient devices will be ONVIF and RTSP compatible and have an open API for easy installation and integration.
Once a camera is truly smart it will be able to ignore a spider or wasp on the camera lens yet instantly detect and alert when a person breaches a defined perimeter. The time value of this detection accuracy cannot be overestimated. Not only are seconds critical in enacting timely audio talkdown to deter criminal activity but the time not wasted on false alerts has been proven to boost security industry employee morale, retention and active engagement. The number one predictor in keeping customers is customer service, as happier employees provide better service. When security teams can focus on actual security needs, and not bugs and squirrels, everyone wins. Truly smart AI will suppress anything other than valuable inputs such as people, cars, delivery, loitering, and dangerous animals.
When AI is coupled with well-trained security professionals, the ultimate partnership is formed. AI eliminates busy work, elevating employees and customer satisfaction. After all, no matter how smart AI is, the people are the ones who build the relationships, who care, who problem solve and who can talk to the customer with the most heart and soul, especially when there is a problem. AI simply lightens the workload, ridding it of busy noise, so the important stuff doesn't get lost in the details.
---
This article originally appeared in Issue 5 of the Security Dealer Digest.
Want to read more content like this?
With new articles posted every two weeks, you are sure to find articles and content that will help identify industry trends, new products and helpful business tips.