MDUs: A Growing Market Opportunity
Security dealers have been wondering for years about the best way to approach the multifamily residential market. An increasing number of Americans report that they plan to "always rent" (instead of seeing apartment life as a temporary stop on the way to eventual home ownership), citing lifestyle flexibility, convenience and financial concerns as their primary motivations.
Driven by that demand, almost half a million new multifamily units were built last year, and the market is projected to grow significantly in years to come. This has led to an "amenity war" between apartments competing to attract and retain tenants, especially given the increasingly high standards set for amenities and services. Residents want more than just a place to sleep, and smart proptech solutions are increasingly being seen as needs instead of wants.
This creates huge opportunities for dealers who can help these properties find and implement security, access control, smart home, and other technologies to meet the growing expectations of their tenants.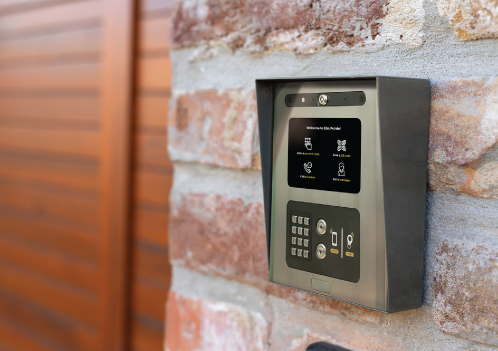 Many dealers aren't yet aware of this demand or haven't yet determined how to take advantage of it. Those who have, are seeing great success providing hardware and service to support this growing market. Even after the initial implementation of a smart technology platform, dealers are seeing growth in related follow-on work, including gates, cameras, alarms, and more. Smart technology helps them get their foot in the door to become a trusted partner for the property.
Challenges in this New Space
Smart technology in the multifamily space is still maturing, and many solutions have major shortcomings that can't be easily overcome without complicated integrations required to deliver a promised solution. These integrations can break down over time, leading to finger-pointing between vendors—and the dealer stuck in the middle with an upset client.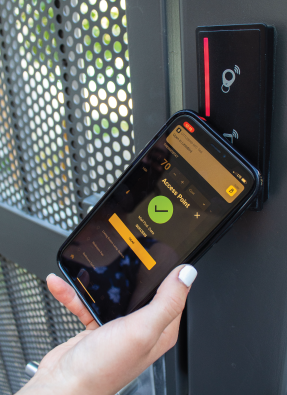 Telephone entry systems at property gates are a key component of apartment access control systems, giving property staff control and visibility over who can access their community. Unfortunately, the options typically available to dealers are decades out of date or just not built tough enough to support real-world needs.
Additionally, when tenants are asked to use multiple apps for all these different systems, the "app overload" they experience leads to reduced usage, which reduces the value of the solutions these properties invested in.
DMP dealers who can overcome these challenges can capture a greater portion of this fast-moving market, and then take advantage of significant follow-up opportunities, including other security and low-voltage offerings.
A New Option for DMP Dealers Wanting to Conquer the Multifamily Market
LittleBird is an all-in-one solution for access control, smart home, and resident engagement, offering features in high demand by multifamily properties such as smartphone credentials, guest and visitor management, vacant unit automation, resident communication, self-guided tours and more.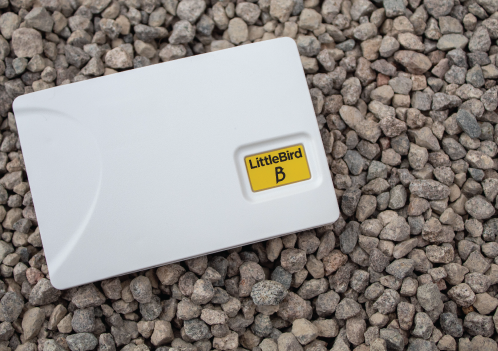 It also comes with a robust video intercom solution, offering the elevated resident experience of newer technologies while retaining the traditional toughness of older telephone entry systems—which is essential for the rough treatment they can receive on a property perimeter.
Instead of being a stitched-together mix of individual vendors, LittleBird is an all-in-one solution built from the ground up so everything works together seamlessly.
Best of all, LittleBird is built on a foundation of DMP infrastructure, so you can easily begin offering all these features to multifamily clients while retaining the systems and hardware you're already familiar and comfortable with. LittleBird even offers a standalone intercom that can be used on a pure DMP access control system with no additional infrastructure required.
LittleBird was founded by a long-time DMP dealer and has a dealer-centric approach to the market. Instead of trying to make your clients their own, the company encourages you to keep that relationship (and the future work that comes out of it), and delivers ongoing technical support to make that as easy for you as possible.
Since its founding five years ago, LittleBird has worked closely with DMP with an eye toward creating a powerful solution that allows DMP dealers to quickly find success in the rapidly-growing multifamily market. If you've been looking for a better option in this space, it's worth checking out LittleBird at GoLittleBird.com.

This article originally appeared in Issue 6 of the Security Dealer Digest.
Read the Full Issue

Want to read more content like this?
With new articles posted every two weeks, you are sure to find articles and content that will help identify industry trends, new products and helpful business tips.